Last night I watched one of my all-time favorite sports stars lose what may be the last game of his career.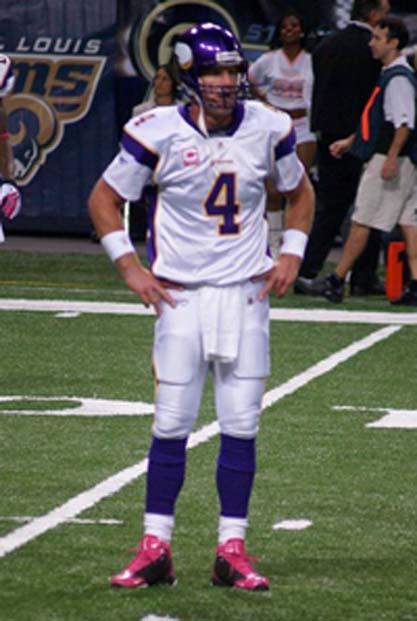 In a vaunted effort that says as much about his real character as anything, Bret Favre got up from violent knock down after knock down to lead his team to the brink of a trip to the Super Bowl.
But he came up short — and nothing contributed to that more than a silly interception he threw at the end of the fourth quarter, ending a drive that looked as if it would result in a Viking score and win.
That interception added to a record that Favre holds — most career interceptions thrown by a quarterback in the playoffs.
But in his valiant effort, Favre also set two other career playoff records – most pass completions and most passing yards by a quarterback.
Along the way to those completions and yards he's achieved some remarkable things, including a Super Bowl Victory; starting an incredible 309 games in a row, with no one even close to that record; three times the MVP of the NFL and 11 times a Pro Bowl selection; most career passing touchdowns, yards, completions, and yes, interceptions.
If you really look at what Favre's achieved (and this is true for all great achievers), it's clear as a bell that the reason he succeeded is because he wasn't afraid to fail, and he did so often – in order to WIN.
Now, go throw some interceptions in your life!