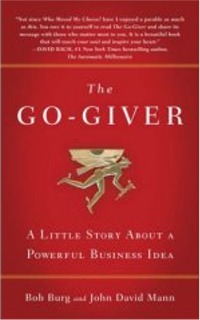 My friend Bob Burg has co-authored a great new book with John David Mann. The Go-Giver is a fictional story that teaches one of the most powerful success principles in the world — why giving more ALWAYS results in getting more.
Best selling author Pat Williams called it, "the best business parable since The Greatest Salesman in the World and The One Minute Manager." And if you've read those books you know they are incredible!
It's five-gold star rated at Amazon and headed to the top of the best seller list. Check it out here….