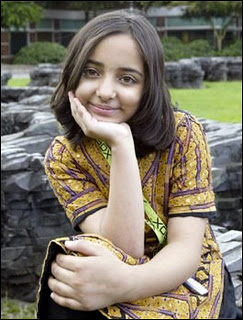 My personal growth lessons often come from unexpected sources.
Today I read about the passing of a 16-year-old computer programming prodigy, Arfa Karim Randhawa, who became the world's youngest Microsoft Certified Professional at nine-years-old.
She'd been in the hospital for a short time after suffering an epileptic seizure and cardiac arrest. Bill Gates heard about her hospitalization and sent his doctors and medical assistance. After an initial improvement Arfa "crossed the river" this week.
You can read a good story about her here, and the end of it includes her philosophy of life. An amazing philosophy for anyone, much less a 10-year-old, which she was when she first shared it. Isn't this amazing: "If you want to do something big in your life, you must remember that shyness is only the mind," she said. "If you think shy, you act shy. If you think confident, you act confident. Therefore never let shyness conquer your mind."