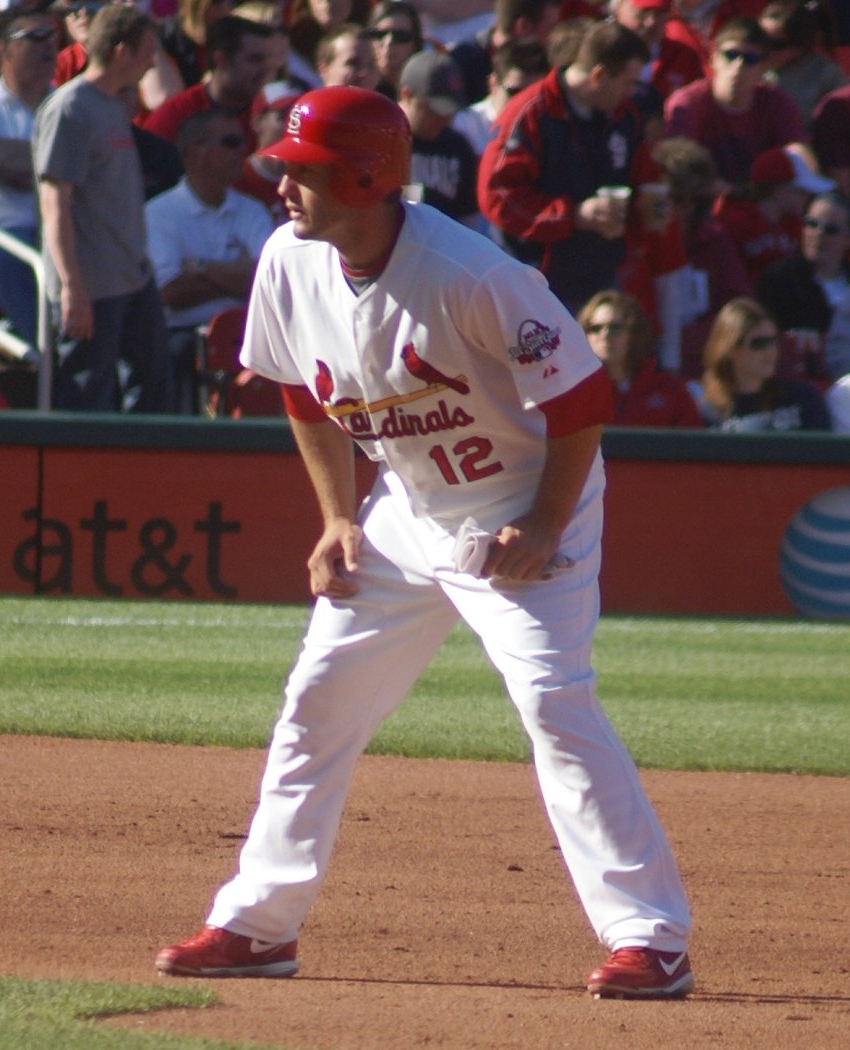 I love it when I watch someone finally live their dream — especially after overcoming all kinds of defeat and obstacles.  It gives me the fire and the hope to keep working toward mine.
Tonight I watched David Freese lead the St. Louis Cardinals to a World Series Championship and along the way win the Most Valuable Player award in the Series.
This was the realization of a dream David had since he was a young boy playing baseball in the St. Louis area and rooting on the Cardinals.
But just ten years ago David had quit baseball and given up (temporarily).  As the Associated Press reported, "David Freese had given up on baseball. His passion for the game had vanished, and not even a scholarship offer from Missouri could lure him back to the field.
"I was burnt out," Freese recalled. "I lost the love."
Freese was content to live the life of a college student, rebuffing the Missouri coaches every time they called to see if he'd changed his mind. It wasn't until about a year out of high school that the itch to play finally came back, and it grew to the point where scratching it no longer worked.
Freese gave in and enrolled at Meramec Community College, and his play there caught the attention of the coaching staff at South Alabama. The fifth-year senior eventually blossomed into the San Diego Padres' ninth-round selection in the 2006 draft.
Fast forward through a trade to the Cardinals and couple years of growth, and Freese ends up as the third baseman for the Cardinals in the World Series.
As I watched him accept his MVP award tonight it sure looked like he was connecting everything that happened to him in the last few days with that long ago dream as a child. He didn't say very much in accepting his award, but it was very telling, "This is why you keep battling. Sometimes things don't work out."
And that gives me more than just hope. It renews my persistence to keep battling. And I hope it does for you as well.