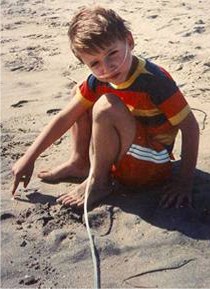 I've heard it said that it's not important what hand you're dealt in life, it's how you play your cards.
According to MSNBC "by any measure, Jonathan Swain, who contracted AIDS as a baby in 1983, isn't supposed to be here." But this is not just a story about an AIDS baby who made it. This is a story about a very special human being who still refuses to accept that just because you're dealt a bad hand doesn't mean you always have to fold.
It'll take a little time to read this story, but trust me, it's worth the investment. I promise you'll think a whole lot differently about the cards you are holding in your hand right now.
Read more about Jonathan Swain…